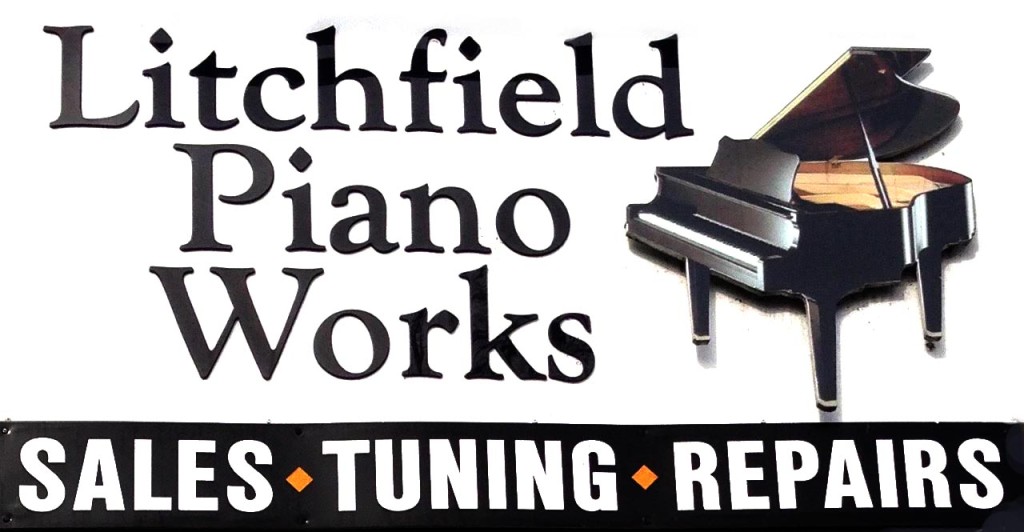 367 Bantam Road (Route 202) Litchfield, CT 06759
Phone: 860-567-5230
Email: joemusik@optonline.net
Litchfield Piano Works
Litchfield Piano Works is located in the scenic northwest corner of Connecticut. I started this business in 1999. Since that time my piano business has become the largest in the northwest corner.  I am a piano player and a professional piano technician with a strong passion for the piano. You will receive the best on-time piano service period.
over 1,500 customers including Yale University, Warner Theatre, The Palace Theater, Infinity Hall, Bob Dylan, Paul Anka, Johnny Mathis, Singer John Legend, Crosby, Stills and Nash, B.B. King, Aretha Franklin, Beatlemania, , Kenny G., Waterbury Symphony, Natalie Cole, Linda Aller, Mary Chapin Carpenter, Bobby Vinton, Van Morrison, Joan Rivers, Tony Bennet, Jethro Tull, Leon Russell, ,Livingston Taylor, Smokey Robinson,Wolcott School System , Kennedy High School , Goshen and Morris School Systems, The Salisbury Boys School, All Churches in Torrington and Litchfield,  Litchfield Community Center, I haven't had one complaint.
Qualifications
A graduate of the Great North Bennet Street School in Boston, MA
Trained in Advanced Piano Technology.
Apprenticed as a piano technician at Boston University
Selected to spend the summer in Aspen Colorado working with outstanding piano technicians from the Aspen Music School & Festival as well as top Steinway technicians.
Piano Technician at Yale University, The Palace Theater in Waterbury and The Warner Theater in Torrington.
Joe DiBlasi has been our concert tuner for seventeen years now at Yale University and he continues to do an outstanding job year in and year out. Joe is never late.  Our Piano Faculty Artists who perform each week love Joe's work.  Joe is simply terrific! He is the best. James Nelson, General Manager 

Yale School of Music www.norfolkmusic.org

Joe DiBlasi has been the house piano technician for nineteen  years here at the Warner Theatre and the Warner Theatre Center for Arts1 Education. Joe is on time for all piano work. He maintains all of our pianos, including a Baldwin concert grand on the mainstage, and a Steinway baby grand for the Nancy Marine Studio Theater as well as eight uprights in the school and rehearsal spaces.

Everyone loves Joe he is  beyond knowledgeable, he knows how to be backstage in professional situations and when to be there on time.

Joe DiBlasi has tuned pianos for numerous artists including Jim Brickman, Linda Eder, and Paul Anka, Aretha Franklin, Van Morrison, since the grand re-opening of the Palace Theater 19 years ago.  Joe's prompt communication and timeliness, his ability to adapt in "less than normal" working conditions, and attention to detail is what keeps our artists happy. Joe has also helped secure rehearsal pianos and even moves grand pianos for us for our special events. With Joe, no piano job goes undone, I mean this, he is the best.